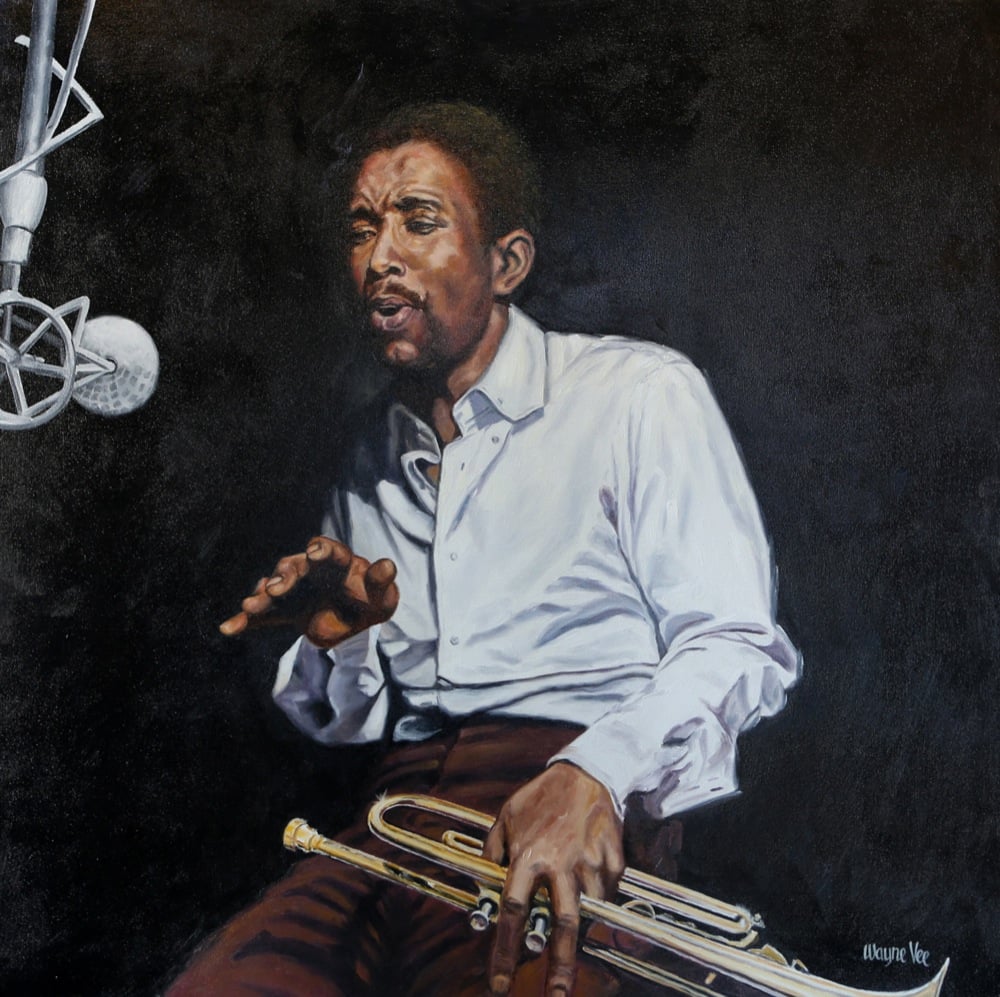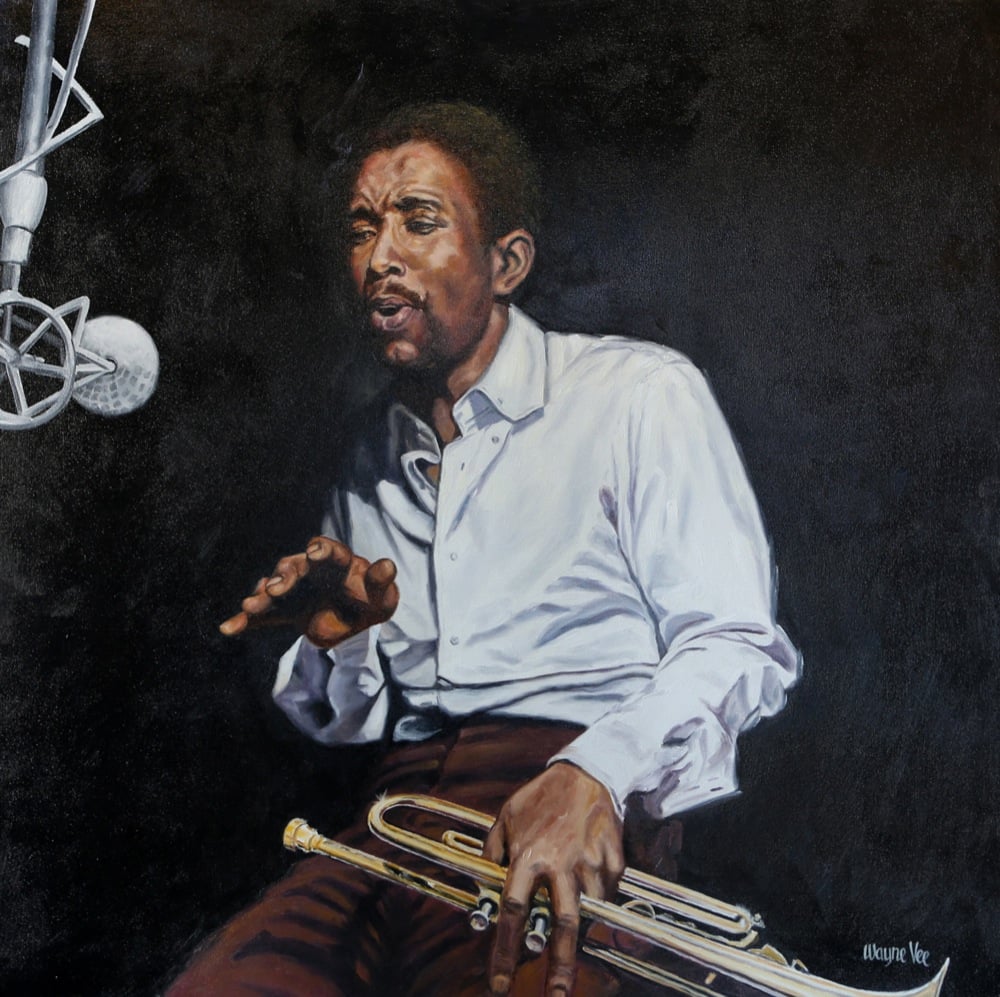 Kenny Dorham • Original Oil Painting
by Wayne Vee
$15,150.00
Item: An original, one-of-a-kind, oil painting of Kenny Dorham (1924-1972) by Texas-based painter and sculptor, Wayne Vee
Style: Realism
Medium: Multi-color Oil Painting on Studio Canvas
Dimensions: 42"W x 42"H (Unframed)
Additional Photos Available Upon Request
*Buyers outside of North America: please contact Ken Vail at healthyrhythm@gmail.com for shipping quote.
**NOTE: Healthy Rhythm Art Gallery retains all rights to any future prints of this original artwork
***Please Allow 2-4 Weeks to Ship
Purchase of original art does not transfer any rights of reproduction, or modification to the purchaser. All rights are reserved to Healthy Rhythm Art Gallery.
KENNY DORHAM
McKinley Howard "Kenny" Dorham (August 30, 1924 – December 5, 1972) was an American jazz trumpeter, singer, and composer born in Fairfield, Texas. Dorham's talent is frequently lauded by critics and other musicians, but he never received the kind of attention or public recognition from the jazz establishment that many of his peers did. For this reason, writer Gary Giddins said that Dorham's name has become "virtually synonymous with underrated." Dorham also composed the jazz standard "Blue Bossa," which first appeared on Joe Henderson's album Page One.
Dorham was one of the most active bebop trumpeters. He played in the big bands of Lionel Hampton, Billy Eckstine, Dizzy Gillespie, and Mercer Ellington and the quintet of Charlie Parker. He was a charter member of the original cooperative Jazz Messengers. He also recorded as a sideman with Thelonious Monk and Sonny Rollins, and he replaced Clifford Brown in the Max Roach Quintet after Brown's death in 1956. In addition to sideman work, Dorham led his own groups, including the Jazz Prophets (formed shortly after Art Blakey took over the Jazz Messengers name). The Jazz Prophets, featuring a young Bobby Timmons on piano, bassist Sam Jones, and tenorman J. R. Monterose, with guest Kenny Burrell on guitar, recorded a live album 'Round About Midnight at the Cafe Bohemia in 1956 for Blue Note.
In 1963 Dorham added the 26-year-old tenor saxophonist Joe Henderson to his group, which later recorded Una Mas (the group also featured a young Tony Williams). The friendship between the two musicians led to a number of other albums, such as Henderson's Page One, Our Thing and In 'n Out. Dorham recorded frequently throughout the 1960s for Blue Note and Prestige Records, as leader and as sideman for Henderson, Jackie McLean, Cedar Walton, Andrew Hill, Milt Jackson and others.
* CLICK TO ENLARGE *