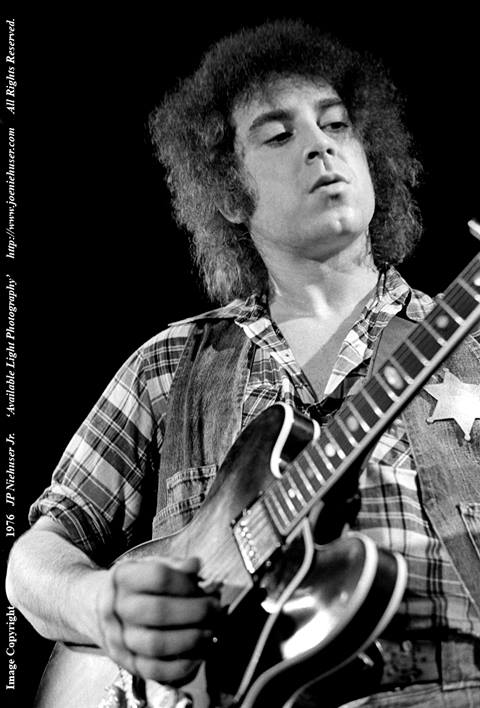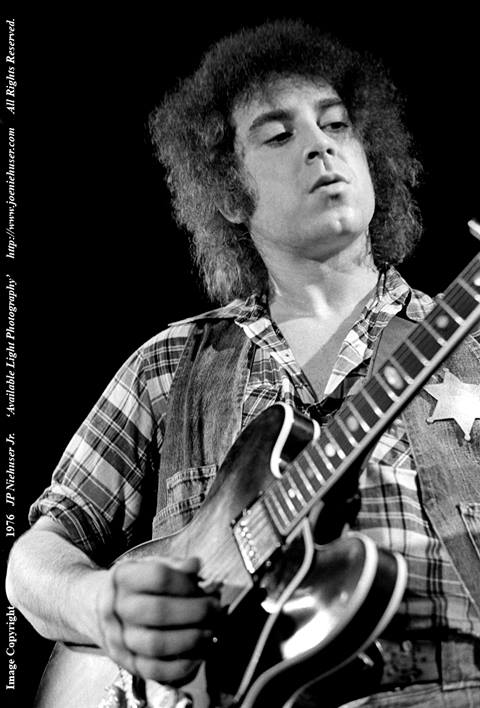 Original 1976 Elvin Bishop Limited Edition Fine Art Print
by J.P. Niehuser Jr.
$350.00
Unique, one-of-a-kind, Limited Edition Fine Art print of Elvin Bishop, legendary blues guitar master. Photo was taken in 1976 at the Hayloft Tavern in Vancouver, Washington.
Photographer/Artist: J.P. Niehuser Jr. • Montrose, CO
Type: image is printed on Premium Archival paper and professionally matted. Print comes with Certificate of Authenticity and is hand signed/numbered by J.P. Niehuser Jr.
Edition: Limited | Only 100 prints are available to the public | Extremely Rare
Dimensions: 11x14
16x20 (Edition of 75) & 20x24 (Edition of 50) are available for additional charge • Email if interested in larger size print
*Insurance included
**Please allow 2-4 weeks for delivery
ELVIN BISHOP
Elvin Richard Bishop (born October 21, 1942) is an American blues and rock music singer, guitarist, band leader and songwriter. He has been travelling the Blues road longer than most, and he's got the stories to prove it. Stops along the way include his work as a founding member of the groundbreaking Paul Butterfield Blues Band in the early '60s, recordings with legends such as Clifton Chenier, John Lee Hooker, and The Allman Brothers, and Pop success with his own 1976 smash hit "Fooled Around and Fell In Love".
Bishop's long and varied career has included plenty of side trips along the way as well, from deep down gutbucket Blues played in smoky South Side Chicago taverns, to raucous roadhouse R&B, to good time Rock & Roll on concert stages and festivals around the world. And at every stage along the way, he's instilled all of his music with passion, creativity, and a healthy helping of wisdom, wit, and good humor.
Elvin was inducted into the Rock and Roll Hall of Fame in 2015, and the Blues Hall of Fame in 2016.