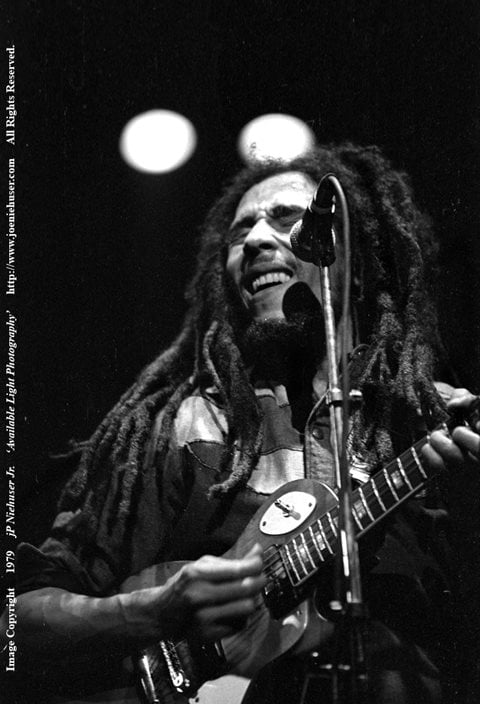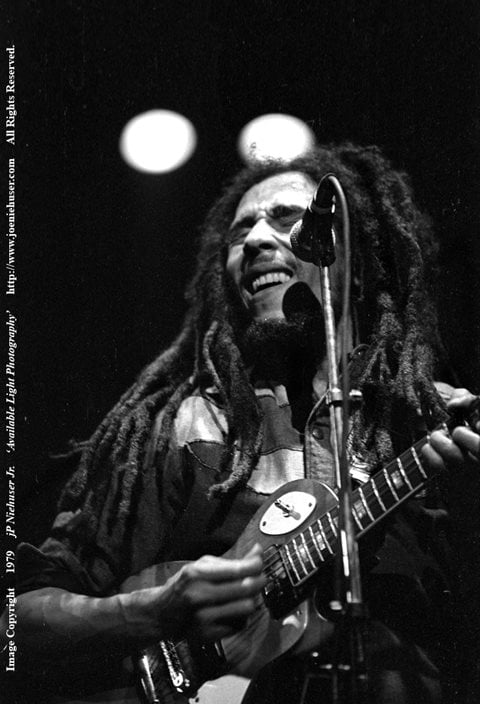 Original 1979 Bob Marley Limited Edition Fine Art Print
by J.P. Niehuser Jr.
$350.00
Unique, one-of-a-kind, Limited Edition Fine Art print of Bob Marley, legendary reggae singer/songwriter, musician, and guitarist. Photo was taken November 19, 1979, at the Paramount Theatre in Portland, Oregon.
Photographer/Artist: J.P. Niehuser Jr. • Montrose, CO
Type: image is printed on Premium Archival paper and professionally matted. Print comes with Certificate of Authenticity and is hand signed/numbered by J.P. Niehuser Jr.
Edition: Limited | Only 100 prints are available to the public | Extremely Rare
Dimensions: 11x14
16x20 (Edition of 75) & 20x24 (Edition of 50) are available for additional charge • Email if interested in larger size print
*Insurance included
**Please allow 2-4 weeks for delivery
BOB MARLEY
Robert Nesta "Bob" Marley, (6 February 1945 – 11 May 1981) was a Jamaican singer-songwriter, musician and guitarist who achieved international fame and acclaim, blending mostly reggae, ska and rocksteady in his compositions. Starting out in 1963 with the group the Wailers, he forged a distinctive songwriting and vocal style that would later resonate with audiences worldwide. The Wailers would go on to release some of the earliest reggae records with producer Lee "Scratch" Perry.
After the Wailers disbanded in 1974, Marley pursued a solo career upon his relocation to England that culminated in the release of the album Exodus in 1977, which established his worldwide reputation and produced his status as one of the world's best-selling artists of all time, with sales of more than 75 million records. Exodus stayed on the British album charts for 56 consecutive weeks. It included four UK hit singles: "Exodus", "Waiting in Vain", "Jamming", and "One Love". In 1978 he released the album Kaya, which included the hit singles "Is This Love" and "Satisfy My Soul".
Diagnosed with acral lentiginous melanoma in 1977, Marley died on May 11, 1981, in Miami at age 36. He was a committed Rastafari who infused his music with a sense of spirituality. He is considered one of the most influential musicians of all time and credited with popularising reggae music around the world, as well as serving as a symbol of Jamaican culture and identity. Marley has also evolved into a global symbol and inspired numerous items of merchandise.