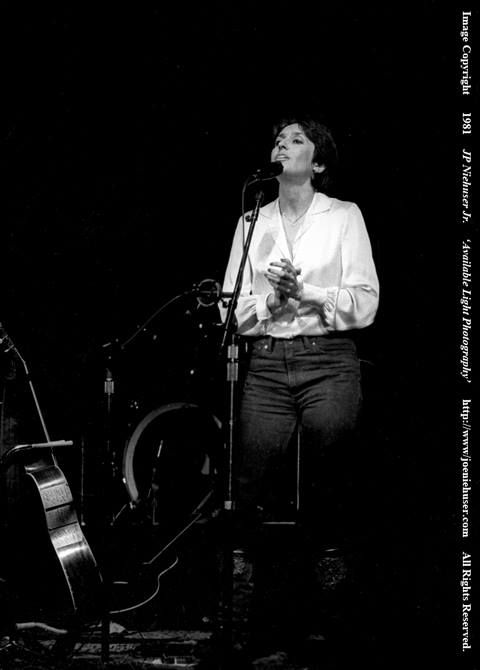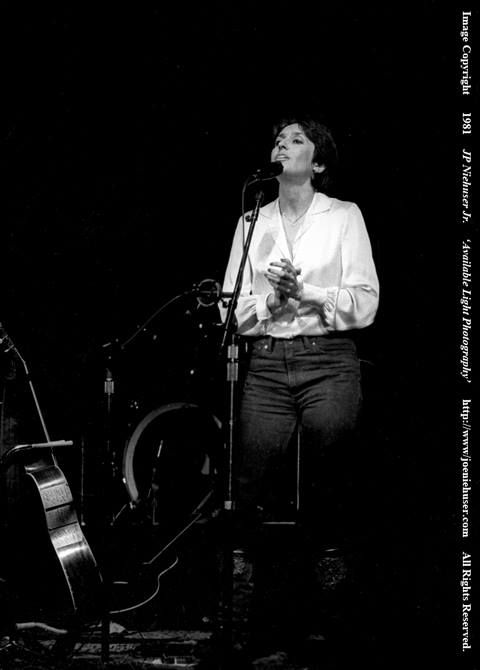 Original 1981 Joan Baez Limited Edition Fine Art Print
by J.P. Niehuser Jr.
$350.00
Unique, one-of-a-kind, Limited Edition Fine Art print of Joan Baez, legendary folk music guitarist, singer/songwriter, and activist. Photo was taken December 31, 1981, at the Oakland Auditorium in Oakland, California, where she was backed by and preceded the Grateful Dead's New Year's Eve performance.
Photographer/Artist: J.P. Niehuser Jr. • Montrose, CO
Type: image is printed on Premium Archival paper and professionally matted. Print comes with Certificate of Authenticity and is hand signed/numbered by J.P. Niehuser Jr.
Edition: Limited | Only 100 prints are available to the public | Extremely Rare
Dimensions: 11x14
16x20 (Edition of 75) & 20x24 (Edition of 50) are available for additional charge • Email if interested in larger size print
*Insurance included
**Please allow 2-4 weeks for delivery
JOAN BAEZ
Joan Chandos Baez ( born January 9, 1941) is an American folk singer, songwriter, musician, and activist whose contemporary folk music often includes songs of protest or social justice. Baez has performed publicly for over 55 years, releasing over 30 albums. Fluent in Spanish and English, she has recorded songs in at least six other languages. She is regarded as a folk singer, although her music has diversified since the counterculture days of the 1960s and now encompasses everything from folk rock and pop to country and gospel music. Although a songwriter herself, Baez generally interprets other composers' work, having recorded songs by the Allman Brothers Band, the Beatles, Jackson Browne, Leonard Cohen, Woody Guthrie, Violeta Parra, The Rolling Stones, Pete Seeger, Paul Simon, Stevie Wonder, Bob Dylan and many others. In recent years, she has found success interpreting songs of modern songwriters such as Ryan Adams, Josh Ritter, Steve Earle and Natalie Merchant. Her recordings include many topical songs and material dealing with social issues.
She began her recording career in 1960 and achieved immediate success. Her first three albums, Joan Baez, Joan Baez, Vol. 2, and Joan Baez in Concert all achieved gold record status and stayed on the Billboard and other record album charts for two years.
Songs of acclaim include "Diamonds & Rust" and covers of Phil Ochs's "There but for Fortune" and The Band's "The Night They Drove Old Dixie Down". She is also known for "Farewell, Angelina", "Love Is Just a Four-Letter Word", "Forever Young", "Joe Hill", "Sweet Sir Galahad" and "We Shall Overcome". She was one of the first major artists to record the songs of Bob Dylan in the early 1960s; Baez was already an internationally celebrated artist and did much to popularize his early songwriting efforts. Baez also performed three songs at the 1969 Woodstock Festival and has displayed a lifelong commitment to political and social activism in the fields of nonviolence, civil rights, human rights and the environment.
Baez will be inducted into the Rock and Roll Hall of Fame on April 7, 2017.